Red Rocket Heaters
The Red Rocket heater is a floor-model infra-red heater designed for severe industrial environments. The Red Rocket heater provides high intensity 360′ radiation infra-red heat and operates on natural, propane, or coke oven gas. These models range from 80,000 to 480,000 BTUH.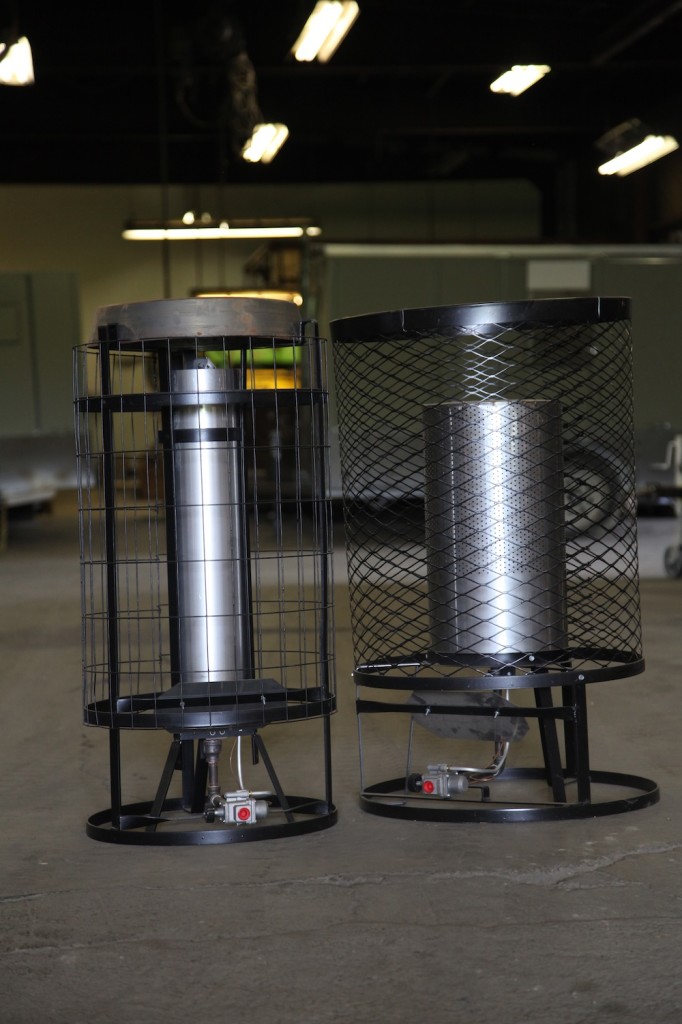 Available Models
Model SAL-100 100,000 BTU per hour 38″ high, 22″ diameter, 54lb net wgt.
Model 80PGW Red Rocket "Shorty" is easy to handle & safe, meeting rigid specs of safety inspectors & fuel engineers. Featuring heavy gauge steel safety guard covered with wire screen and top cap which deflects heat downward and outward. 80,000 BTU output.
Model 160-PG6W3 Red Rocket "Single Stack" is widely used in plants, mills, and warehouses. Directs safe, odorless heat where you want it. 160,000 BTU/Hr.
Model 320-PG6RW3 Red Rocket "Double Stack" is a multiple unit heater for more efficient heating of large areas. Personnel 20ft. away can work comfortably. 320,000 BTU/hr.
Model 480-PG6W3 Red Rocket "Triple Stack" is another multiple unit with three separate tub heaters for economically heating extremely large areas open doorways. 380,000 BTU/hr.
For more information, please contact us online or via telephone.